Stay Active With EasyStand.

From sit-to-stand in seconds, the EasyStand range enhances well-being and self-confidence.

Learn More
Self-propelled to sit-to-stand models
Independence and improved rehabilitation
Ease-of-use for user and carer
EasyStand has been helping disabled people stand up for over three decades!
Standing up is an essential part of developing your body's strength and resilience. Those with limited mobility struggle to do this and thus do not see the medical and emotional enhancements that come with standing. However, you can overcome this with the help of standing aids.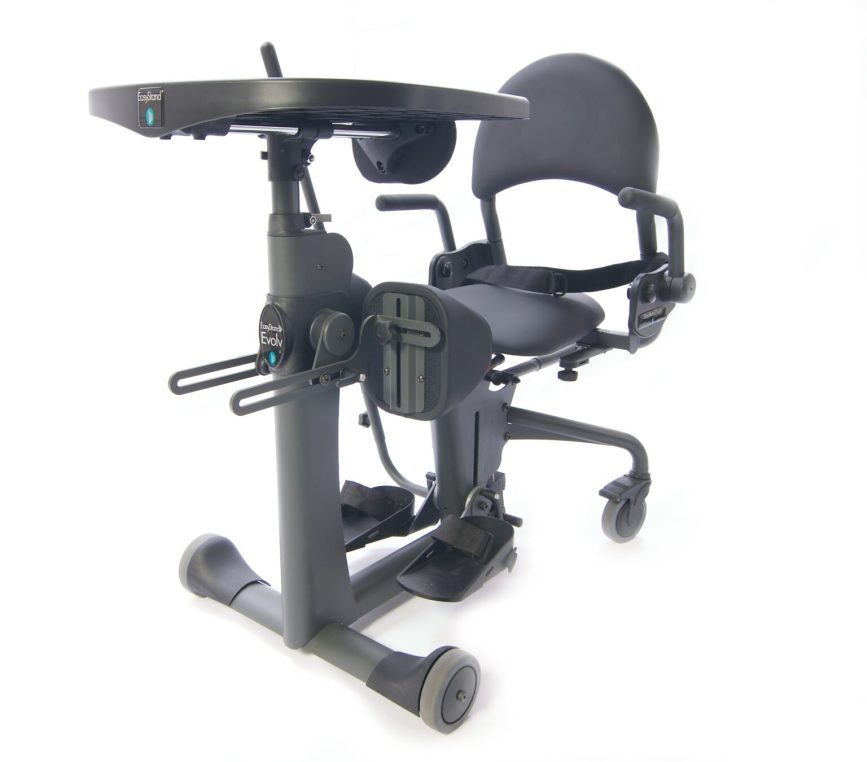 EasyStand Evolv
Versatile modular standing frame
The modular design of the EasyStand Evolv makes it the most versatile standing frame out there. The base unit is functional for many users, however, a wide variety of positioning options can be added to accommodate the most involved users when more support is needed. Please note all prices exclude VAT.
EasyStand Strapstand
Ideal for mobile standing transfers
EasyStand's StrapStand is a strap-style stander for adults from 5′ to 6'5" (152-196 cm) and up to 350 lbs (159 kg). The StrapStand uses dual-hinged lifting arms, and gently lifts you directly from your wheelchair, bed, or other seated surface into the standing position.
Sit to Stand
From sit-to-stand in seconds, the EasyStand range of standing frames for the disabled enhances well-being and self-confidence.
Health Benefits of Standing
EasyStand aids users to attain independence and build a healthy body through life-changing technology.
Enhanced bone growth and structure
Limited possibility of scoliosis
Full-body strength conditioning
Promoting endurance via cardiovascular exercise
Restricted lowerbody swelling and ulcers
Developing user range of motion and mobility
The Mobility Aids Centre
This website is brought to you by The Mobility Aids Centre in partnership with EasyStand. The Mobility Aids Centre is the main distributor of the EasyStand product range in the UK. The EasyStand range is a highly bespoke piece of medical equipment, which is why we offer a free demonstration to anyone in the UK to make sure the model and specification you receive is right for you.
Receive your Free Demonstration