Contact Us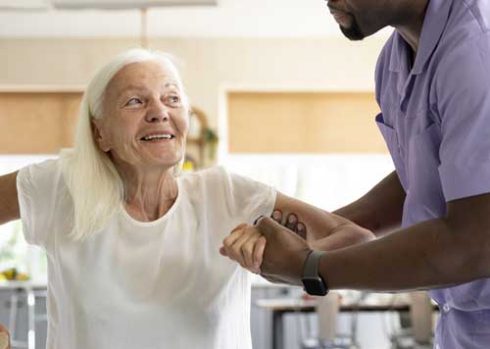 Get In Touch
Our friendly team of experts are here to help you or your patient make the right choice for their mobility care. Speak to us today and we can arrange a demo of our product ranges so you can see first-hand what we have to offer with the opportunity to ask any questions and see the equipment in action. It's important to us that you make the right choice and that you feel supported in doing so.
Our demos can either take place at our showroom, a home visit from our team, a meeting with your healthcare professional or an online virtual demo. The choice is yours. If you're a healthcare professional looking for patient support, we offer practice visits where we give you a full demonstration of our standing frames. To learn more about EasyStand, reach out to us by a call, email, or by filling out the form below.
Call Us
To speak to our professional team please
Telephone: 01733 889780
Other Enquires
Get in touch with us!
Feel free to get in touch and we'd be happy to assist.