How Standing Empowers Movement for Multiple sclerosis
Multiple Sclerosis (MS) is a condition affecting the brain and spinal cord that can create mobility issues including balance and difficulties walking. Though standing up may seem like a distant dream, it is a vital part of keeping a healthy body.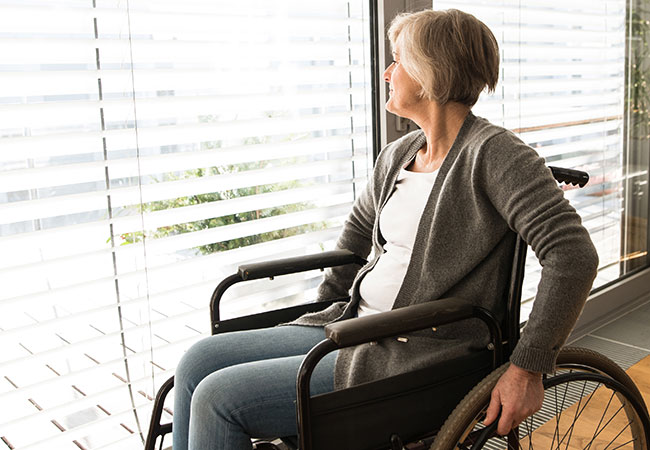 At EasyStand, we have a range of standing aids for MS patients that will enable you to transition from sitting to standing with comprehensive support. But why is standing so necessary for your body and mind? We've put together this guide to give you the information you need.
Should Suffers of MS Stay Active?
Multiple sclerosis inhibits movement in a number of ways, but those suffering from the condition should endeavour to stay active. Regular exercise is an essential for the human body, and it rewards you with endorphins that make you feel positive about yourself.
Neurologist Iris Marin Collazo, M.D. recommends that MS patients should have at least 30 minutes of exercise, at least three days a week. Over time, the mental benefits of staying active will help you build confidence.
Does Sitting Make MS Symptoms Worse?
Living a life without moving the body and simply sitting will worsen the symptoms of MS. This is known as sedentary behaviour, and MS sufferers are sitting on average from 7 to 10 hours a day according to HCPLive. Excessive inactivity will exacerbate fatigue, mobility problems, muscle strength, sleep cycle and mental health, so it's important to move even in spite of mobility issues caused by MS.
How Can I Exercise with MS?
Standing is one of the simplest and most effective ways to exercise if you suffer from MS. It strengthens upper and lower leg muscles as well as improves balance, but the most important reason why standing in particular is so effective is that it's not intensive. Vigorous exercise is not an essential part of improving health, and it could even make your condition worse if pushed too far.
Using a standing aid for exercise can assist and give resistance where necessary to help you exercise to your full potential regardless of your physical abilities. It has been the catalyst for improving range of motion, maintaining cardiovascular health and strengthening bone integrity, and will prove to be a life-changing piece of equipment for you.
If you do want to have a different exercise that also strengthens the upper half of your body, the EasyStand Glider is a cross trainer-like device that is operated by moving a set of handles with the arms. You can customise the amount of resistance to give you full control on how difficult you want the exercise to be, and it is designed for easy transfers between standing frames with its wide seat and flip-up kneepads.
Why is Standing Important for Bettering MS?
Living with MS can lead to chronic musculoskeletal pain that can cause great discomfort. Regular standing can be a part of a physiotherapy program that helps remedy this pain, and with an EasyStand standing aid, you're given the full bodily support you need to start that journey.
We've designed support systems for the hips, head, lateral movement and more, all fully adjustable and can be kept in place during the transition from sitting to standing.
How Can I Fix Posture with MS?
Posture is an oft-unspoken aspect of having MS, but it doesn't mean that a good posture is important to preventing further damage or strain on your body. MS Trust has a great checklist on maintaining good posture, and our standing frames provide the right assistance to enact that change in your posture. The frame's upright positioning improves posture without causing discomfort, and with the vast customisation options available, you have complete control over your posture. With over 60 adjustable parts, including the contoured back rest, chest pad and foot rests, you'll find it far easier to get into a standing position, start exercising and build body confidence.
Free Demo
We offer free home demonstrations, personalised to your own body for maximum health benefits. So speak to our friendly team today, to book your slot.